I've been trying to figure out a way to get food to my fry without stressing the female. (Causing her to eat the little buggers.) Taking inspiration from badx, this is the best I've come up with so far.
First, I took a butterfly blood collection needle and a luer-lok syringe.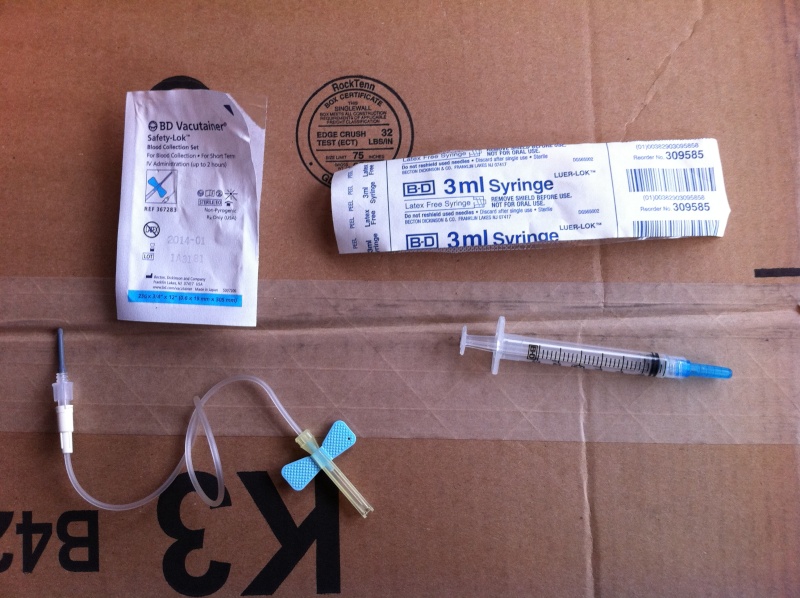 Then, I cut off the needle part of the butterfly and take out the lok-plug at the end of the line.
I rubberbanded the tip to a rock which can be placed on the bottom of the tank. The syringe can be removed, used to suck up liquid food for the fry, then be attached back to the butterfly lok. The food can be injected down to the fry. I'd then suck up some tank water and push it through to clear the line. Should work. I'll post an update next time I have fry to feed. The biggest downside is that the line is only 12 inches long. I'm going to do some research to see if a longer line is available.