A 10 gallon tank would be the most economical and and easy to upgrade.On the other hand my first salt water tank was a nano cube.Here are some pros and cons based on my experience with the Aqua Medic Nano 9.
Pros- All your ugly components are hidden behind a black barrier.
They offer easy access to compartments that hold bio-media
Moon/nightlights may be included
Salt creep is easy to wipe down on the hood and outside areas
My model had a lighted area for a refugium
The hood is somewhat child safe.The light bulbs are encased in plastic.And the hinged lids can be tapped down if need be. In fact my 7 year old used to sit on it.I recommend placing the unit well out of reach.
Cons- The tank may over heat in the summer and chill during the winter months.
All the bio-cubes I have seen are tall VS wide.
Bulb replacements may be very expensive and specialized.You may need to find a place to order them.Also on my model the ballast burned out and had to be replaced.
And finally like badx stated earlier ,avoid over stocking your nano or you may need more tanks.If you can keep up with the water changes,the water parameters(pH,calcium,KH) will be more stable and prevent a lot problems.
[img]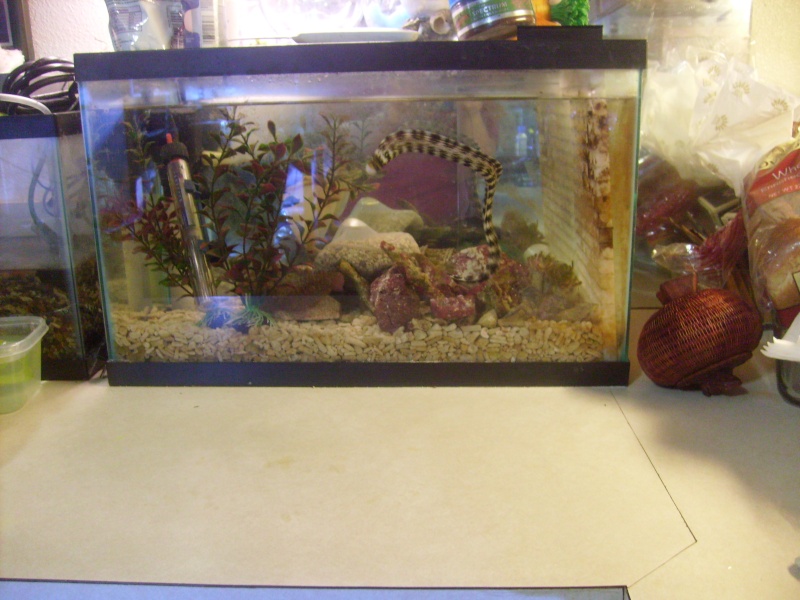 [/img]
Our 10 gallon quarratine tank sits on our kitchen counter and currently holds a snowflake eel.It is powered by a undergravel filter and a power head.