This sailfin tang I got from a good friend when he moved. I have had him[img]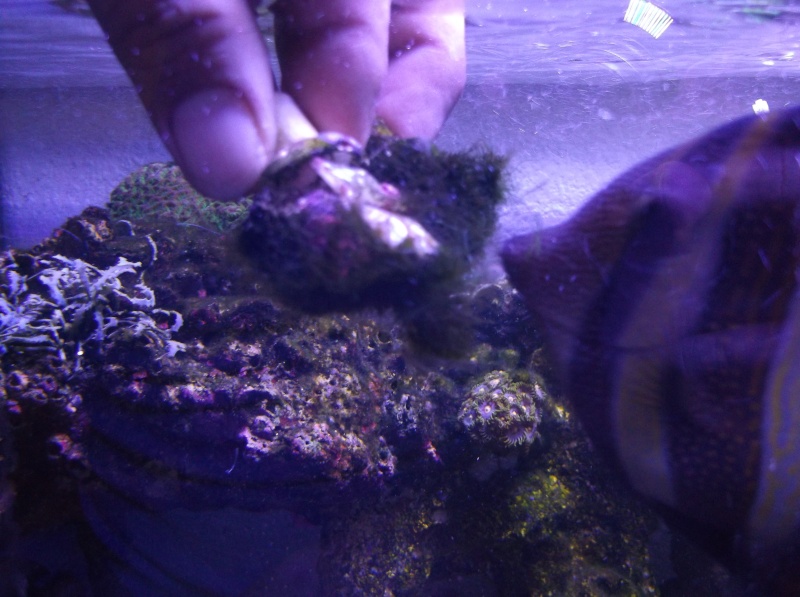 [/img] for a little while now and he is rather tame,he takes food from m y hands,follows me in the tank to clean up where I have been and even tries to nudge me from time to time probably begging for some more algae.
I have had many people ask me how to get rid of bryopsis and I usually recommend a sea hare or raising magnesium but this guy is really going to town on a frag I got so I thought I would share.