Was going to use this thread as a way to consolidate some information and maybe let others take a look while I myself am experimenting on my own reef tanks via alternative supplements.
First off the list is going to be my most recent change in chemical additions and that would be Prestone Drive Way Heat in place of my calcium Chloride.
http://www.sears.com/scotwood-driveway-heat-ice-melter-50-lb/p-SPM6022392905?sid=IDx20110310x00001i&gclid=Cj0KCQjwwqXMBRCDARIsAD-AQ2iF-ecwmcJpgsuAQxLwW-IQ2pl3F9ztACQSlPh_CAET0EcjBQIvwisaArhAEALw_wcB&gclsrc=aw.ds&dclid=CM7TvI-HyNUCFdaUfgodTPYNxg
I know I know, this has already been done before. BUT, this time I am using the slightly changed formula produced by this company containing calcium hydroxide and strontium Chloride.
Here is a link for the read outs to the product from the manufacturer. Unfortunately the actual percentages are not listed any more, its proprietary.
http://scotwoodindustries.com/wp-content/uploads/2016/12/Prestone_Driveway_Heat_SDS_US_102114_FINAL.pdf
And here is the article I was reading  in regards to strontium that was reef related.
http://www.advancedaquarist.com/2003/11/chemistry
Basically I am hoping that the added strontium is of a small enough amount that it is sued by the corals or does not accumulate to unmanageable levels of toxicity. So far we have been dosing for a week now with all the acros holding color and growing as usual. Time will tell, hopeful I am not poisoning all my aquariums and putting my acro collection on a ticking time bomb.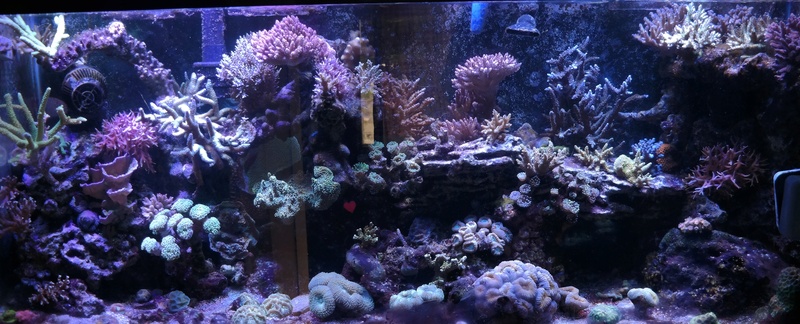 At some point if things don't go to hell from prolonged usage I will look into getting an ICP test by most likely Triton.