Although it is about winter time here in my neck of the woods some of my plants are still going strong.
Gave me a chance to snap a few shots of some nice greenery, check some of it out here.
Just chillin in my pond
First off some nice Water Lettuce.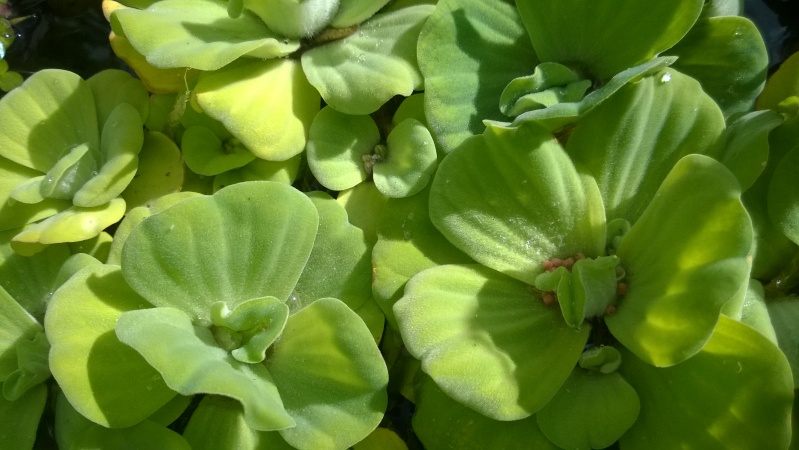 These are a classic floating plant that provides great surface cover for the fish during the summer months and looks good doing it. I love the slightly fuzzy hydrophobic haris that cover the bright green foliage, there are a few variants out there now with slightly different leaf whorls.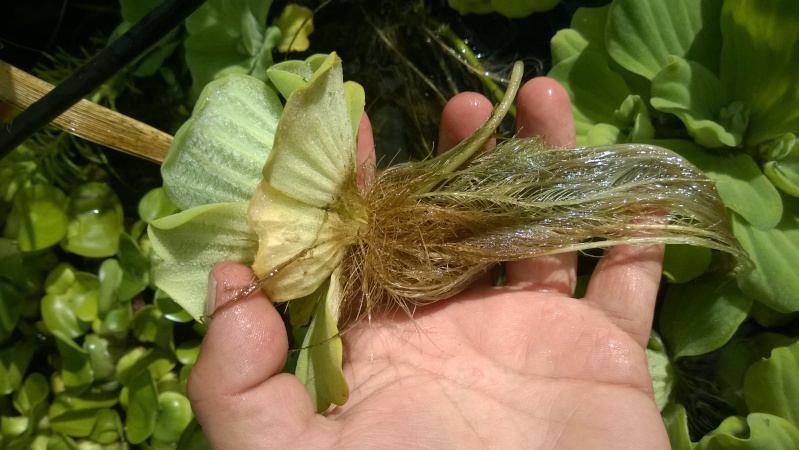 As you can see they have a nice and healthy root system going on still, absorbing much sun and nutrients from the water. They can help keep things cooler during really hot days and are a spot for natural foods to be found such as insects and their larva.